Summer Show
---
Cynthia Corbett Gallery
, London
Summer Exhbition of Gallery Artists
–
Wimbledon, Greater London
The Cynthia Corbett Gallery shows Susanne Kamps' oil painting Fortnum & Mason at the current Summer Exhibition of gallery artists. The painting is oil on canvas, 70 x 100 cm/27 x 39 in. Fortnum & Mason was previously shown at the London Art Fair in April 2022. Click on the link https://www.thecynthiacorbettgallery.com/exhibitions/
Focus on the Female
---
London Art Fair 2022
, London
Cynthia Corbett Gallery shows work by Susanne Kamps
–
Building Design Centre Islington
London
The Cynthia Corbett Gallery of London shows three oil paintings by Susanne Kamps as part of the gallery's "Focus on the Female" at the 2022 London Art Fair, one of the leading art fairs in the British capital. Click on the link: https://www.londonartfair.co.uk/galleries/cynthia-corbett-gallery-2/
Pret a Montrer
---
BienvenueArt
, Paris
Group Show in Historic Paris Hotel
–
Hotel La Louisiane
60 rue de Seine
Paris
Susanne Kamps exhibits three oil paintings in the group show "Pret a Montrer" presented by Mouches Volantes as a part of @bienvenueart in Paris' historic Hotel La Louisiane in Saint-Germain-de-Prés. The show is curated by Düsseldorf-based Ihsan Alisan, founder and director of https://www.mouchesvolantes.org/, at the invitation of Milan-based curator Domenico de Chirico. Click on the link https://bienvenue.art/.
Under the Rooftops of Paris
---
Kaktus Art Forum
, Luedinghausen Castle
More than Fifty Works Shown
–
Susanne Kamps shows more than fifty oil paintings, watercolours, mixed media and prints in a huge solo show in Burg Luedinghausen near Munster. Historian and curator Dr Gabriele Hovestadt gave a speech about Susannes work at the 20th March opening. Show, sponsored by the Kaktus Art Forum, runs til 15 May 2022. Click here to see the opening on You Tube: https://www.youtube.com/watch?v=1h6E7yzXbRc
Israeli corporate collection acquires Susanne Kamps painting
---
Israeli cyber security company InnoSec Ltd has acquired an oil painting by Susanne Kamps for its corporate headquarters in Hod Hasharon, Israel. "This is one of a series I painted in Israel in 2013," Susanne commented, "and the paintings stayed in Israel in a private collection of one of InnoSec's investors, who let the company acquire it." The painting titled "Shuk HaCarmel" features Tel Aviv's famous Carmel Market.
Feinermix
---
Mettmann Art House
, Mettmann
Collage – Painting – Graphic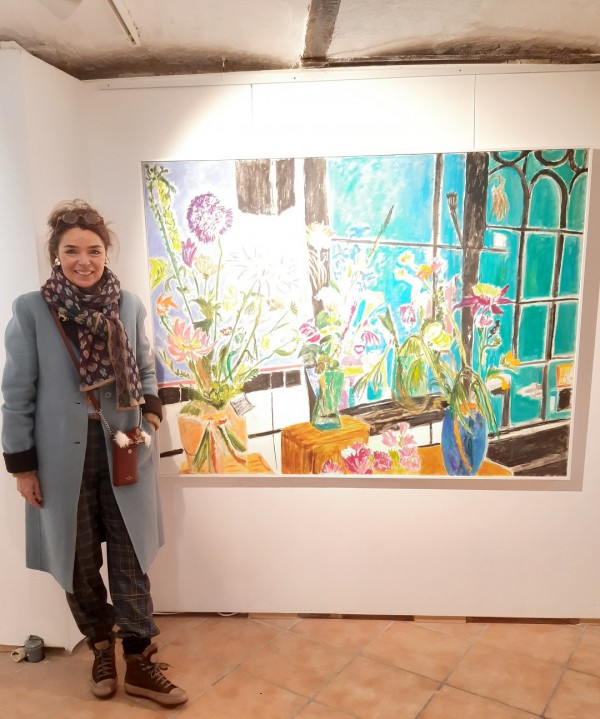 –
"Susanne Kamps' (master student of Hermann-Josef Kuhna) works radiate with colours and joie de vivre. Sometimes it is a dressing table with all the clutter, not to forget her cat Seraphine, or beautifully laid out food such as oysters and cheese, or the boulangerie 'Chez Monsieur Valeret' in Paris and other shopw windows - hats or delicatessens. " Hanna Eisenbart writing about Susanne Kamps in the newspaper Die Rheinische Post 01-12-2021. Click on the link https://www.kunsthaus-me.de/ausstellungen/archiv/.
A House on the Bridge
---
Museum Kaiserswerth
, Düsseldorf
Group Exhibition of Israeli and German Artists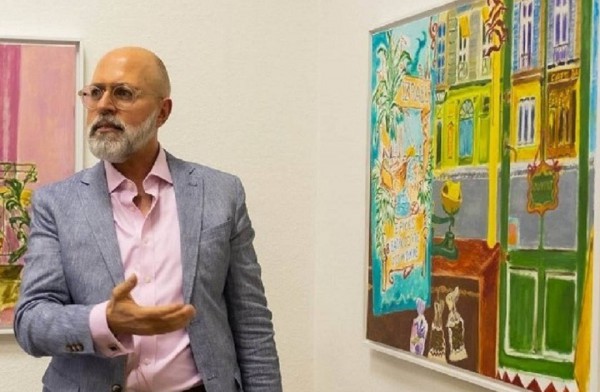 –
German art writer Frank Schablewsky talks about the paintings of Susanne Kamps at the opening of rhe exhibition in the Kaiserswerth Musuem on 01.10.2021. Click on the link https://www.museum-kaiserswerth.de/.
Accrochage
---
Troner Art Gallery
, Düsseldorf
Gallery Artists and Newcomers
–
The Dusseldorf art gallery and consultancy founded by Anna-Maria Troner shows work by Susanne Kamps freshly painted during her stay at the Cite des Arts in Paris in a group show entitled "Connecting Gallery Artists with Newcomers" Sept. 3 until Oct. 4 2021. Click on the link https://www.troner.com/en-gb/showroom.
Susanne Kamps extends stay at Cite des Arts in Paris
---
Three Months instead of Two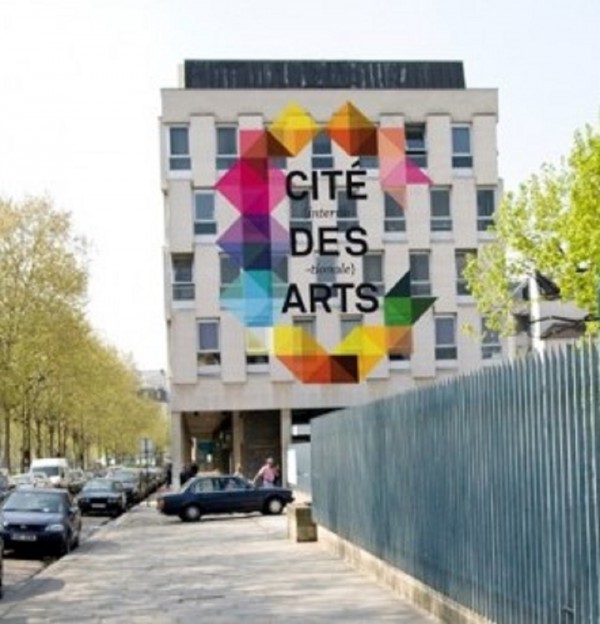 Susanne Kamps stays 3 months at the Cite Internationale des Arts in Paris, extending her original 2 month stay from July til the end of September 2021.
Susanne Kamps a prolongé son séjour à la Cité des Arts a Paris jusqu'à fin septembre 2021.
Susanne Kamps shows in London via the Cynthia Corbett Gallery
---
London Gallery Weekend & Kensington Chelsea Arts Festival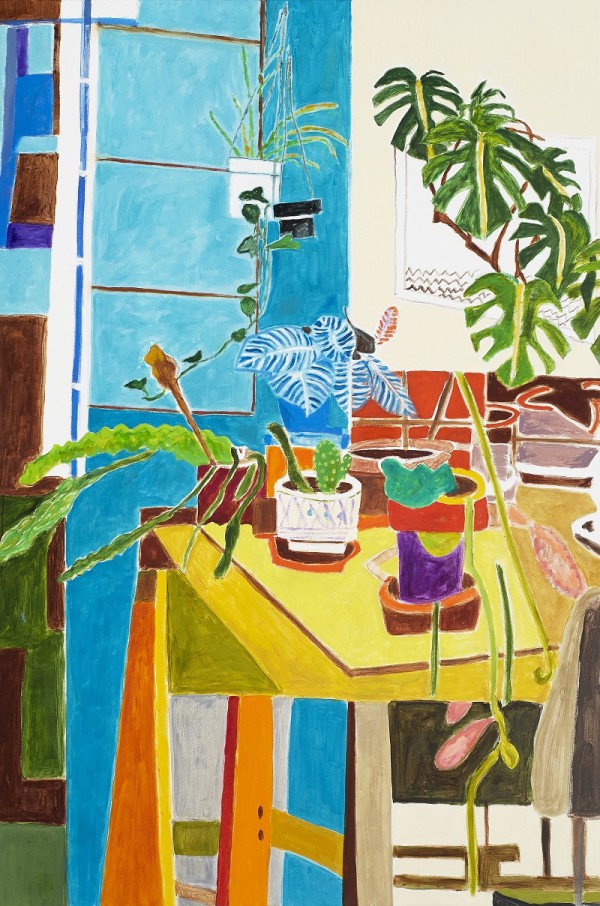 Susanne Kamps will exhibit three oil paintings in London during summer 2021 starting 17 May as part of the Cynthia Corbett Gallery's participation in summer art events, including the gallery's in-residence show at The Exhibitionist Hotel in South Kensington, London Gallery Weekend (4-6 June) and the Kensington & Chelsea Arts Festival (24 June – 24 July). Click on the links: https://londongalleryweekend.art/about/ and https://www.kcaw.co.uk/kcaw21-programme